ABOUT.
What We're Fighting For
Standing Up For Life: All life is precious, no matter how small. David is strongly pro-life and will fight to ensure Florida's laws protect our unborn.
Stopping Illegal Immigration: David witnessed first-hand the dangers of illegal immigration while participating in counter-narcotics flight operations along our southern border. He's now fighting in the Florida House of Representatives to end incentives for illegal immigrants and for all appropriate measure to keep our borders secure.
Protecting The Second Amendment: David has fought to protect our freedom on the battlefield, and he's now fighting to protect your Second Amendment rights in the legislature. David is a LIFE member of the NRA.
Creating Quality Jobs: With ten years of experience working in Central Florida high-tech sector of Simulation & Training, David knows that the future of job creation lies in technology and innovation. In the State Legislature, David is fighting for policies that support small businesses and inspire investment into Florida's growing advanced technology and manufacturing sectors. He is a member of the Space Caucus.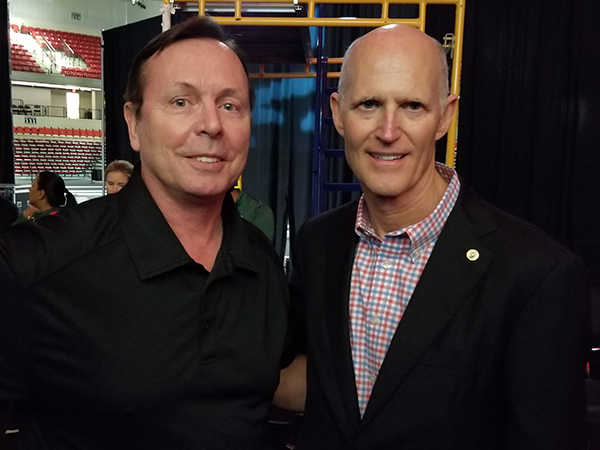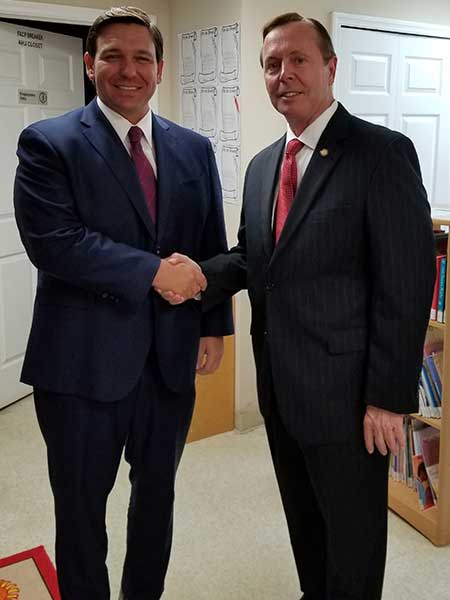 Improving Florida Education: Teachers and students succeed when there is less testing and more learning in Florida classrooms. David stands against common core, and strongly supports the expansion of vocational and life skills training, as well as improving the Junior ROTC programs in our local schools. School safety is his top priority.
Supporting Our Veterans: Keeping Florida one of the most military and veteran friendly states in the nation is important to David. An active member in the local veteran community, David is a leading voice in the legislature to reduce veteran homelessness and unemployment rates. Supporting veteran owned business is critical to Florida's future. As a combat veteran of the Iraq war, David is a member of the VFW. He is a member of the Veteran's Caucus.
Managing Your Taxpayer Dollars: David has extensive experience managing tax dollars responsibly and efficiently. In various military program management positions, he oversaw billions of tax payer dollars. David uses his years of money management experience to ensure tax dollars are not wasted.
Environment: David is a committed conservative, and that means he's dedicated to conserving Florida's unique environment as well. Environmental stewardship is critical to maintain the quality of life aspects for all Floridians. Our waterways, wildlife and greenspace are what make Florida such a great place to live, work and play. We must preserve and protect Florida's natural beauty.